New Equipments,new Changes!
Views:25 Author:Site Editor Publish Time: 2018-02-07 Origin:Site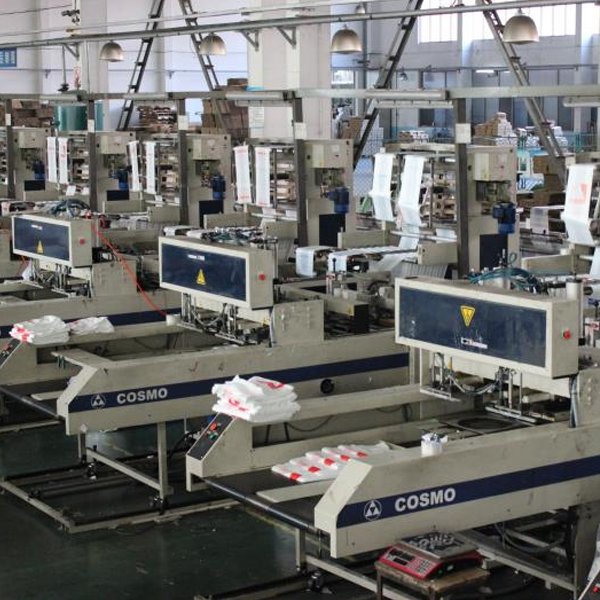 In April 2015, Huasheng imported 15 sets Super High Speed 2-Lane T-Shirt Bag making machines from Taiwan.These new equipments has significantly improved our bag-making capacity, reduced labor cost and increased our automation levels.
Compared with the traditional bag-making machines, the new high speed bag-making machines have the following advantages:
1. Computer control over the entire process.
2. From film roll to final bag, one process flow.
3. Self-testing function available.
4. Automatic film feeding, coordination free from tension adjustment.
5. Automatically stop when running out of film.
6. Automatically stop when film feeding blocks or bags jam.
7. Automatically stop when color scanning misses.
8. High production efficiency to save manpower and time.